LET US HELP YOU FIND THE RIGHT PROPERTY
---
Sugar Land Realty along with our entire team, are THE Sugar Land, Fort Bend County, Houston area Real Estate Agents that bring the right mix of analytic skills, proactive online market expertise, energy and the personal touch needed to provide a holistic approach to your real estate needs.

Sugar Land Realty specializes in Sugar land residential along with the Houston urban home & condominium market, with additional expertise in property management and income-producing properties. "Our goal is to provide our clients with a complete service," said Matt Dietz, Founder of Sugar Land Realty. Preview our testimonial section for verification.
With a broad knowledge of the Houston market and over 30 years of experience as Realtors in Sugar Land, Fort Bend County, TX along with Houston, Stafford, Richmond, Missouri City, and Katy. We help both buyers and sellers meet their real estate objectives. We have also developed a niche in each of the communities located in Sugar Land, Houston, Stafford, Richmond, Missouri City, and Katy and will work tirelessly on your behalf to make your next home buying or home selling experience a pleasant and successful one.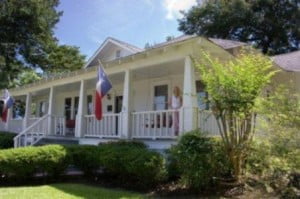 For sellers, it is our commitment to helping sell your home or property in a timely fashion while helping you attain the highest possible price for your real estate. If you are interested in receiving a free home valuation, we encourage you to fill out the free home valuation form.
For buyers looking for homes or other real estate opportunities here in Sugar Land or other surrounding communities in Fort Bend County, TX, WE will work with you to find your ideal home. We will provide you with all of the necessary tools for finding the right property; from free access to search almost all Sugar Land area homes, to the ability to fill out My Dream Home Finder Form, everything WE can possibly provide will be at your service. In addition, once we've narrowed down what you are looking for, we can begin the home showing process so you can get a closer look at the homes that should be a good fit. We help negotiate the best possible deal for clients with each and every real estate transaction.
When selecting a Realtor or real estate agent in Sugar Land, Houston, Stafford, Richmond, Missouri City, Katy or in any other area of Fort Bend County, TX strong knowledge of the community, strong negotiation skills, and a commitment to providing excellent service are all crucial elements.
Matt Dietz, Broker